If You Are Looking For:
-An evidence-based approach to learning how to read!
-A way to get your kids moving, playing and having fun while learning!
-Repetition of essential and developmentally appropriate early literacy skills!
-Recorded lessons that are available for the entire eight week session! You can watch them over and over and at the pace that is just right for your child!
-Activities include: growth mindset, parent tips, read aloud stories, vocabulary focus, letter knowledge, phonological awareness, songs, finger plays, prewriting, sign language, and nursery rhymes!
-Extension activities to do at home so the learning doesn't stop after our lesson!
You Are In the Right Place!!!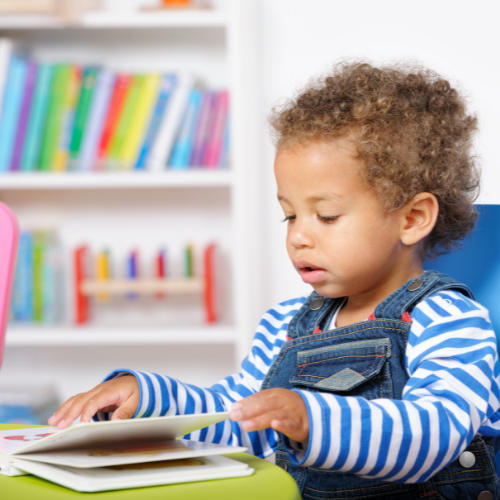 This Class Will Work On Skills Such As:
*Phonological Awareness: distinguishing sounds, beginning rhyming skills, sentence segmentation, compound word blending
*Letter Recognition: exposure to letter names and sounds, matching beginning sounds to objects
*Oral Language and Vocabulary- focused on themes, building background knowledge, developing an interest in reading
*Concepts of Print- getting a book ready to read, learning basic parts of a book, connecting text to spoken words
Check your inbox to confirm your subscription
Featured Products
Make sure to check out our other classes!
EXAMPLE